The Best Around for Small Moves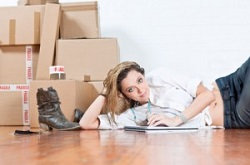 Here at Moving Furniture, we've got the tools and expertise to handle any size of move. If you're planning on a small move, we can offer all the products and services you could need to get everything organised and underway with an absolute minimum of fuss. That means that if you're looking to move your studio flat, or if you're a student looking to move into new accommodation for the beginning of the university year, for instance, we've got everything that you could need. Just get in touch with one of our representatives on 020 8746 4389 and ask for your free quote today.

Of course, you've undoubtedly been faced by now with hundreds of companies offering competing claims about the products and services that they offer for people planning moves. How are you meant to choose between them? We firmly believe that, when it comes to something as important as moving to a new home, there's no reason for you to settle for second best. When you've got a great team of movers behind you, providing you with all the experience and services that you need for your move, you can be absolutely certain that you're in safe hands. That's the sort of peace of mind you get when you come to us.

We offer a comprehensive range of services to cover every aspect of the removals process. With years of experience and hundreds of successful moves behind us, we've learnt just what it is our customers need when they're planning their moves. We're a one-stop shop for every part of the removals process. That's why we've got such a great reputation in the business as a top-notch removals company. You don't have to worry about shopping around for a new company every time you consider a new aspect of the removals process – we'll have the answer to your problem.

Are you looking for a man and van service? Even when you're only move a small number of items, having the right vehicles for the job, and having some helping hands for packing, loading, and unloading, can take all of the stress out of moving day. All our drivers are punctual and reliable. All the vans in our fleet are modern and equipped with everything, including trolleys and straps, that you could need to make sure your things and safe and secure while en route.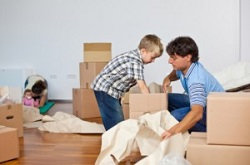 If you're planning a student move, for example, it might well be that you need to put some things into storage for a period of time. If that's the case, why not consider our self-storage services? We offer modern, secure facilities suitable for any type and amount of items. Whether it's furniture, electronic equipment, boxes, or something else, we can accommodate it.

We also offer all the boxes and other packaging supplies you could need for moving day. All our boxes are specially designed for the removals business, so there's no need to worry about things getting damaged or broken during storage or transit because of inappropriate packaging.

So, if you're planning a small move, why not give Moving Furniture a call? With our great range of products and services, you can be sure that you'll find everything you need when you come to us. When you work with our great team of experienced movers, you'll find that moving day doesn't have to be a stressful or disruptive experience. Just get in touch with us today on 020 8746 4389 and ask one of our representatives or your free quote.


Request a quote
Other Services