Your First Stop for Packaging Supplies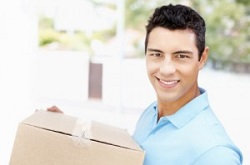 Are you planning to move your home or your office? Do have items that you need to put into storage? No matter how much you're looking to pack up, and no matter the size or shape of your things, it's important that you have packaging that's up to the job. When you're looking for packing materials, you should turn to Moving Furniture. With a great range of boxes and other materials designed specially for the removals and storage business, we can offer you the product that's exactly right for you. To learn more about the range of products and services we offer, just give us a call today on 020 8746 4389.

There's nothing more annoying, when you're moving to a new address, than finding that you have to waste space in the removals van because the boxes you're using are the wrong size or shape for your possessions. Much more seriously, there's nothing worse than finding that some of your possessions have been broken or damaged during the move. Especially when you're moving valuable or delicate items, you need to be absolutely sure that they're going to survive the storing and moving processes. When that's a concern, your first thought ought to be to find the right packaging for the job.

Of course, that isn't the only service that we have on offer. In fact, we can provide a comprehensive range of services and products to cover every aspect of the removals and storage process. With years of experience and hundreds of successful moves behind us, we know every part of the moving business inside and out. No matter what it is you need help with when you're planning your move, our great team of movers will be happy to help you out. If you want to hear more about what we've got on offer, just give us a call and ask one of our representatives for more information.

If you're looking for storage services, we can offer some of the best around. All our storage facilities are modern and secure. When it comes to something as important as storing your possessions, you want to be absolutely sure that they're going into safe hands. When you come to us, we can offer just that peace of mind. It might be that you need to store office furniture, electronic equipment, books, or anything else. No matter what you need to store, how much you need to store, or how long you need to store it for, you ought to get in touch with us today to learn about our great storage facilities.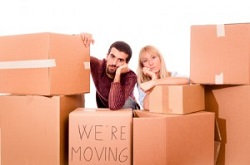 If you're looking for a way to transport your things, why not consider our man and van services? With our friendly drivers and our modern vans, equipped with straps, trolleys, and everything else you could need to keep your items secure while moving, we can offer you one of the best and smoothest services around.

We also offer a furniture assembly service. If you've ordered now furniture, or if you've disassembled some of your furniture for the mover, why not ask one of our friendly movers to take care of it for you?

So, no matter what sort of packaging you're looking for, we can offer you just what you need. All our prices are competitive, and all our products are of the highest quality. To learn more about Moving Furniture and the services that we offer, just give us a call today on 020 8746 4389 and ask one of our representatives for your free quote.
Request a quote
Other Services