Expert House Removals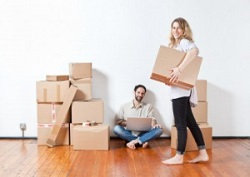 Are you looking to move house? This is an exciting time for you! But moving to a new address can also threaten to be a bit of a headache. When you come to Moving Furniture, though, you won't have to worry about a thing. No matter whether you're looking to move to a new part of London, to a whole new town, or to a new country, we can offer all of the experience and services that you need to get your move underway with an absolute minimum of fuss. Just give us a ring today on 020 8746 4389 and ask one of our friendly representatives for your free quote.

When it comes to planning a domestic move, we firmly believe that everyone deserve a smooth, hassle-free experience. We're dedicated to providing all our customers with a top rate removals service. Our great team of movers has years of experience with every aspect of the removals process. It doesn't matter whether you're looking to relocate a mansion or a studio flat – our movers will now just how to make it work for you. We've got the sort can-do attitude that lets you know you're in safe hands.

Of course, if you've got to the stage of choosing a removals company, there's no doubt that you've been faced with dozens of competing offers from different removals firms. How are you supposed to choose between them? When it comes to something as important as your move, you want to make sure that you're getting an absolutely top-notch service. That means you need to look for a company with the attitude, the equipment, and the people you need for the job. That's why you should give us a call today. Just remember: when it comes to moving house, there's no point settling for second best.

We offer a comprehensive range of services to cover every aspect of the removals process. This is one of the strongest points of the service we offer our customers, and it's one of the reasons we've got such a great reputation in the removals business as a first class company. We can act as a one stop shop for everything you need to get your things from A to B. You don't have to worry about shopping around for a new company with every different part of your move – when you come to us, you'll have everything you need within easy reach.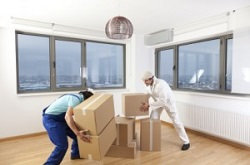 Do you need a man and van service? We offer one of the best around, with reliable, punctual drivers and modern well-equipped vans. If you're looking for boxes and other packaging materials which are the right size, shape, and toughness for moving, we can offer you a full range at very competitive prices. It might be that you need to organise self-storage for a period of time at some point in your move. If that's the case, we can provide modern, secure facilities. We also offer dedicated student removals and furniture assembly services.

So, if you're planning to move house any time soon, your next step should be to give Moving Furniture a ring today on 020 8746 4389. With hundreds of successful moves behind us and a great team of movers ready to help you out with any part of your move, we'll be able to get moving way working for you smoothly and easily. Just give a call and ask one of our representatives for your free quote and for more information on the services that we offer. From there, we can move on to a more personalised assessment to evaluate just how we can help you.
Request a quote
Other Services