Looking for a Furniture Assembly Service?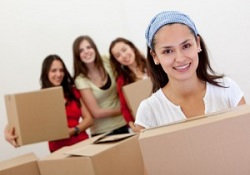 Have you recently bought furniture or some other item that needs assembly? Perhaps you've recently moved or taken items our of storage, and now have a number of things that need to be reassembled? No matter what you need assembled, and no matter how many items you've got, Moving Furniture can offer the furniture assembly service for you. You don't need to worry about wasting time and energy putting furniture together – just let one of our friendly professionals do the work for you. And, in addition to furniture assembling, we offer a comprehensive range of other services to cover every aspect of the removals and storage business. To learn more about what we offer and to get a free quote, just give us a call today on 020 8746 4389 and speak to one of our representatives.

There's nothing more annoying than buying a new piece of furniture, only to discover that you don't have the tools you need to put it together, or that the assembly instructions are intricate and complex, or that they just don't make sense. Especially if you're in the middle of a larger process like moving house or taking items out of storage, that sort of extra worry can be a real headache. That's when you might want to consider using a professional furniture assembly service. All the members of our team have years of experience with every sort of self-assembly furniture, and they'll come with the right tools and the right attitude to get the job done with an absolute minimum of fuss.

Of course, this isn't the only service we offer. In fact, if you're looking to move into a new home or office, or put some of your things into storage, we can offer a complete range of services and products to cover absolutely every aspect of the process. This sort of comprehensiveness has given us a great reputation with our customers as a one stop shop for every part of the removals business. When you come to us, you don't have to worry about overlooking some part of the removals process, or having to shop around to find a new company every time you want a particular problem solved. With our experienced staff and our complete range of services, you can be sure that we've got every part of your move covered.

Do you need a man and van service? If so, we can offer one of the best around. All our drivers are friendly and punctual. If you need an extra hand with loading, unloading, or transporting your things, our team will be happy to help. All the vans in our fleet are equipped with straps, trolleys, and all the other items which make sure that your possessions are safe and secure while en route.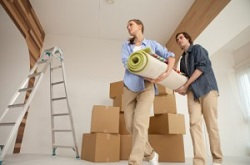 If you're looking for packaging, we can offer a great range of high quality boxes and other materials at extremely competitive prices. There's nothing worse than finding that some of your things have been damaged while in transit or in storage because of packaging that wasn't up to the job. When you use our boxes, that doesn't have to be a concern.

So if you're looking for furniture assembly services, or for help with any other aspect of the removals procedure, you don't need to look any further than Moving Furniture. Just get in touch with one of our representatives today on 020 8746 4389 to ask for a free quote and for more information about any of our services. Remember –when you come us, you can take all the hassle out of furniture assembly.
Request a quote
Other Services