Moving Furniture? Look no Further!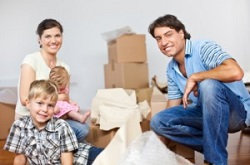 Are you moving your home or your business? This is an exciting time for you! But it can also be a stressful one. No matter how far you're going to be moving, and no matter how much you need to transport, there are lots of things to consider, and it's important that everything goes smoothly. To make sure of that, it's a great idea to have a reliable and experienced team of movers behind you. That's why you should get in touch with Moving Furniture today. With years of experience in the removals business and hundreds of successful moves behind us, we're one of the best removals companies around, no matter what you need to move. Just give us a call today on 020 8746 4389 and ask one of our representatives for your free quote.

Our removals team is one of the best in the business. We've got a long experience with all sorts of removals operations. That's given us two important things. Firstly, we've got just the sort of can-do attitude that makes a move, no matter how complicated, a pleasant experience for you. Secondly, we've got an understanding of how every aspect of the removals process works. You won't have to worry about overlooking or underestimating some part of your move. With the experience and the services that we offer, you can be sure that we'll have you covered. That's why we've got such a great reputation with our customers: they love our attitude, and the fact that we offer a comprehensive service covering every angle of the removals process.

Of course, you've no doubt discovered by now that there are hundreds of companies in the removals market making competing claims about the services that they offer and the prices they charge. With such a busy marketplace, how are you going to decide which removals company to work with? We strongly believe that every move is important, and that nobody should have to settle for second best when you're moving to a new address. When you come to the professionals, you can be sure of the sort of careful, reliable service that takes all the stress out of moving day. We think that that's what all our customers deserve. So don't delay –– get in touch with us today!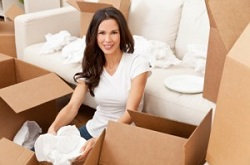 We offer a complete range of services to cover everything that you could need when you're planning your move. Our customers consistently tell us that this is one of the reasons they like working with us so much. We can be a one stop shop for you for every aspect of the removals business. You don't have to worry about shopping round comparing quotes, and so on every time you want some sort of problem solved. And you don't have to worry about getting to know a new company at every stage of your move. From the initial planning to the day of the move, from packaging to storage, we can offer absolutely everything that you need to get your move underway.

If you're looking for a man and van service, you should give us a call. All our drivers are friendly, punctual, and professional. All our vans are specially outfitted for the removals business, which means that they'll have all the modern equipment and fittings, including straps and trolleys, to make sure that loading, unloading, and transit are as easy and secure as possible. And, of course, if you need an extra pair of hands or two with any part of the move, all you have to do is ask, and our team will be happy to help you out.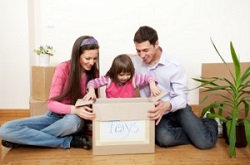 We can provide a full range of high quality boxes and other packaging supplies at great prices. There's nothing more frustrating than finding that you have to waste space in the removals van because you're using boxes which are the wrong size or shape for the things you're trying to move. Wasted space in the van can lead to extra cost and time taken when it comes to moving day! Much more seriously, there's nothing worse than finding that some of your things have been damaged or broken en route because of packaging that wasn't up to the job. All our packaging is specifically designed for the removals business, and we can cater for all sizes and types of item. That means that you won't have to worry about the breakages and other mishaps that can make moving day into a headache.

It's often the case, when you're planning your move, they you'll have to put some items into storage for a period of time. That might be because you're moving to a new address which is a different size or shape to your current one, and you need some time to work out where everything's going to go. It might be that there are still some details to work out with your new address, and you'd prefer to wait before moving everything in. Perhaps you want to store all your office furniture or electrical equipment, or perhaps you've just got a few boxes of crockery that you want to get out of the way for a while. No matter what you need to store or for how long, we can arrange modern, secure self-storage facilities that will be just what you need.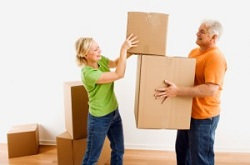 That isn't the extent of what we offer. We provide a dedicated student moving service. If you've got to move into student accommodation at the start of the year, or move everything into storage at the end of a term, we can provide you with the services you need to get that done. We also offer a furniture assembly service. If you've had to disassemble some of your furniture for the move, or if you've just bought new furniture and it needs to be assembled, we can help.

If all this sounds good, your next step should be to get in touch with Moving Furniture. Just give us a call today on 020 8746 4389.
Request a quote
Other Services
I was amazed with how competent Move Furniture were when I wanted additional packing and unpacking services. The team were going to do the transfer of the load but I also wanted extra help with the chore of getting my belongings together safely. I...
Josie Franklin
I felt that since I was only moving out of a flat I wouldn't have a lot of work to do. Boy, was I wrong. I had way more stuff than I expected and so I had my work cut out for me. When a friend told me about Furniture Assembly though, I was over...
Joe G.
With a family and two young kids to look after, the process of moving house was a real hassle. Finding the time to carry out all those mundane but necessary tasks proved to be a painstaking endeavour. Although I got round to some of the important...
Henrietta F.
Thank you so much to Move Furniture for helping me with my move... I'll cut a long story short. I'm basically the type of person that moves around a lot and, well, I really couldn't bear to throw everything out... So, I knew that I needed to hire...
Elaine H.
A friend told me to hire a man and van from Move Furniture after I confessed that I was worried and anxious about my house move. I was reluctant to hire professional help because of the amount of money I'd already spent on my move, but when I...
Irene